Behind every business is a brand, and behind every business is a story. At Garcia-Zamor Intellectual Property Law, we're passionate about helping our clients make their stories successful ones. Clients like Kelvin Abrams.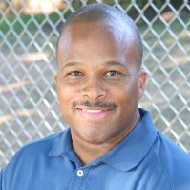 When Kelvin Abrams first came to work with us, he was the proprietor of two exciting business.
The first was a doggy daycare by the name of Tiki's Playhouse, a business which Abrams had planned during college days at Rutgers and named for his late, beloved Weimaraner, Tiki.
The second was a gourmet coffee shop called K-9 & Coffee, conjoined with Tiki's Playhouse and designed to fill a niche in the local market. K-9 & Coffee was a relatively new expansion of Mr. Abrams first business, and allowed him to indulge his and his patrons' dual passions of fine coffee and pets.
Kelvin provides numerous local residents with a livelihood and is a good sized employer for the area. He has invested countless hours, personal funds, and tremendous effort into building his businesses. We are proud to have contributed to his businesses which he already built with his own two hands and tons of determination.
Kelvin's entrepreneurial spirit drove him to research branding strategies, and so when he came to us he had already began the process of obtaining trademarks for his business. Yet even with a pair of registrations, Mr. Abrams still did not feel secure in his brands.
Marketing is the hardest part of building a business, according to Kelvin, but without knowing he had strong protection in his brands, he was worried that his efforts could easily be co-opted by his competitors.
To ease his mind and help him be secure in his brands, particularly in consideration of potential expansion, we analyzed Mr. Abrams' intellectual property portfolio and were able to work with Kelvin to build a plan to strengthen the protection of his brands.
With our assistance, Kelvin has obtained addition federal registrations which expand his legal protection to include additional services which protect the broad array of goods and services his businesses offer. In addition we've worked with Mr. Abrams to ensure that he continues to use his marks in the right way to further strengthen his brands. This has included numerous meeting in which we have discussed his website and helped him make changes which continue to demonstrate the full range of his use of the brands.
Now, Mr. Abrams is much more secure in his marks. He feels that his brands have been built as assets. He knows that he will be protected and ready to begin franchising, and that his businesses will have great value should he ever decide to sell. Kelvin is able to fully commit to each and every one of his marketing efforts, knowing he is will have increased benefit for each advertising dollar due to the securing of rights in his brands.
This is Kelvin Abrams story. A true business success story.
If you have any questions regarding doggy daycare, cageless dog boarding, 24/7 pet care, pet concierge services, organic coffee, light snacks, or a place to hold events please contact Tiki's Playhouse or K9 & coffee.
If you have any questions regarding branding, trademarks, patent planning or other intellectual property matters, please contact Garcia-Zamor Intellectual Property Law, LLC. Ruy Garcia-Zamor has been helping individuals and businesses with their intellectual property needs for over nineteen years.