Promotional products are an easy way to spread the word about your business. How often do people need an extra tote bag, pen, or water bottle? It's a cinch to order these products from a print shop with your logos, slogans, and business name emblazoned on them. But before you do so, make sure you register a trademark for any applicable aspects of your brand.
In today's blog, let's dive into all you need to know about promotional products and why it pays to trademark your brand elements first.
How Promotional Products Help Your Business
Corporate promotional products serve two purposes: they are practical and they help to put your business name out there…literally. These products are often pens, tote bags, water bottles or mugs, or can koozies; but they can get more creative. Depending on the print shops you work with, you can also print your brand on:
Calculators
Phone cases
Notebooks
Sunglasses
Lighters
Hats and other apparel
Towels
Toys and fidget spinners
And so much more. These products will all feature your business name, logo, and/or a recognizable slogan for your business. Every time you give away these promotional materials, the recipient will have an easy — even passive — way to spread brand recognition.
Let's say you're an accountant and you give a promotional pen out to clients who come into your office. They use that pen in their office and lend it out to coworkers. All of those people become used to seeing your brand in front of them. Then, when they need an accountant, they already know one name.
Trademark Your Brand Elements First
Before you put in an order to your local print shop, however, you need to trademark your unique business name, slogan, and logo. Registered trademarks are the best way to make sure your brand remains unique and distinct.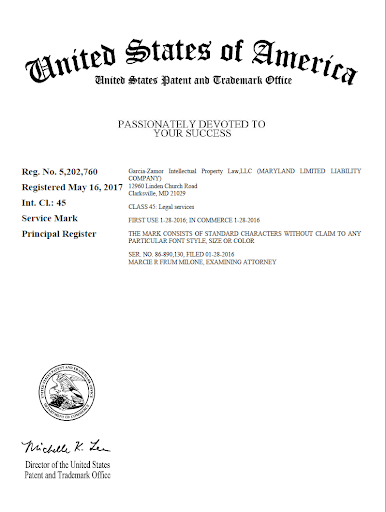 Protect Your Brand From the Competition
If you print and distribute promotional products with your business brand on them without trademarking your brand, your competition could seize on the opportunity. They may begin to use a similar logo or slogan printed on similar promotional products to confuse your customer base.
Increase the Value of Your Business
Trademarking your name, slogan, and logo can help to increase the value of your business. A trademark registration is a fairly inexpensive process, but it ensures that your brand is unique. You offer something that sets you apart. It also makes your promotional products more unique and interesting, because your competition can't put out something similar.
Boosts the ROI For Your Promotional Products
Printing promotional products for your business is a financial investment, but the investment pays off in the easy advertising — especially if you trademark your brand. The more unique and interesting your promotional products, the more they'll stand out to your customer base. The money you put into getting these products will likely quickly be made up by the new business you acquire.
Need help registering your trademarks? Garcia-Zamor has you covered. Contact us today to learn more about how we can help you protect your intellectual property and keep your business unique.